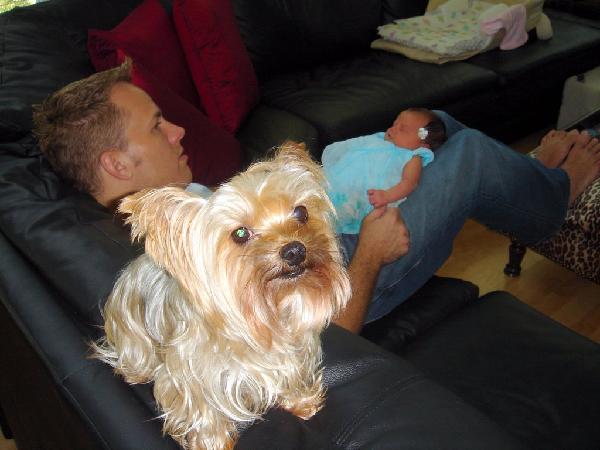 I'm not sure yet what to think about this...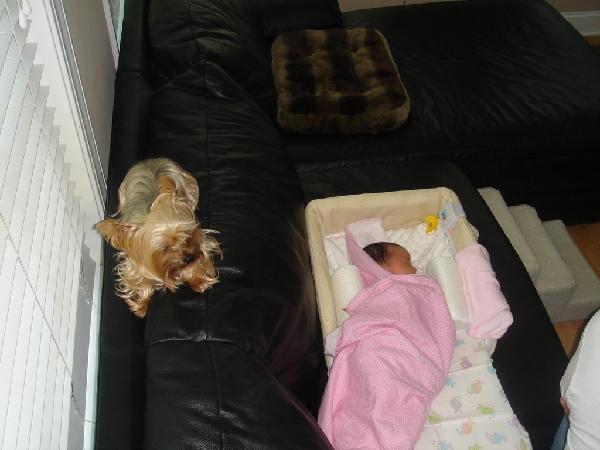 I'll watch over her...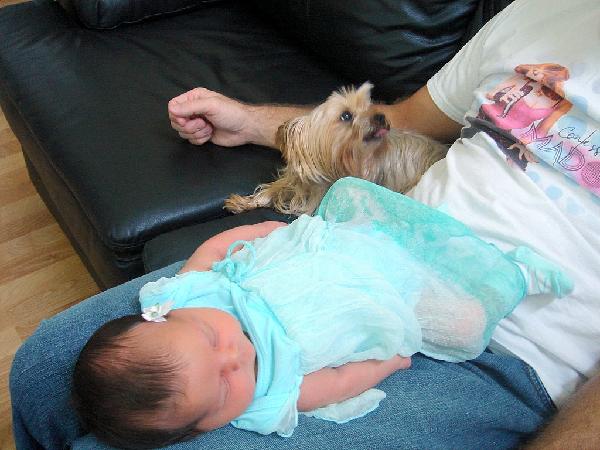 Daddy, I think I like her...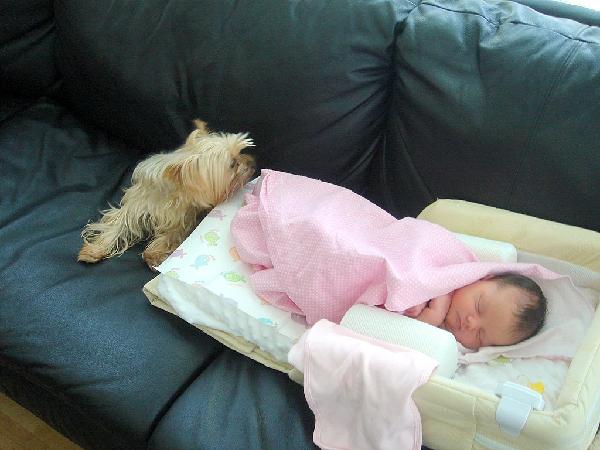 She smells good...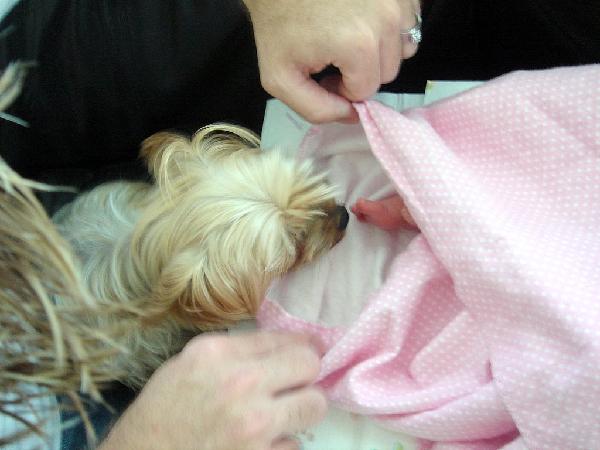 Let me lick her toes...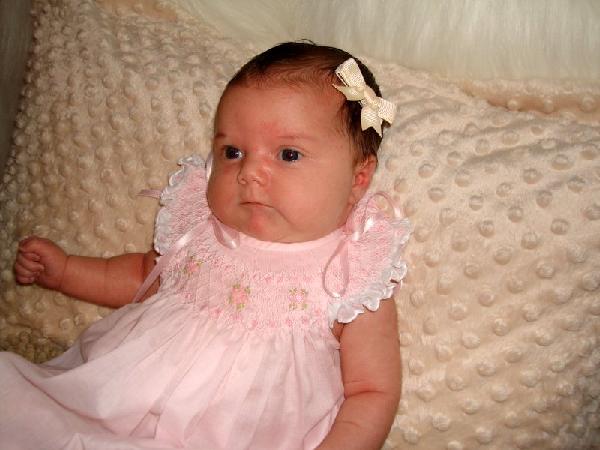 See, I can be as cute as Carrigan!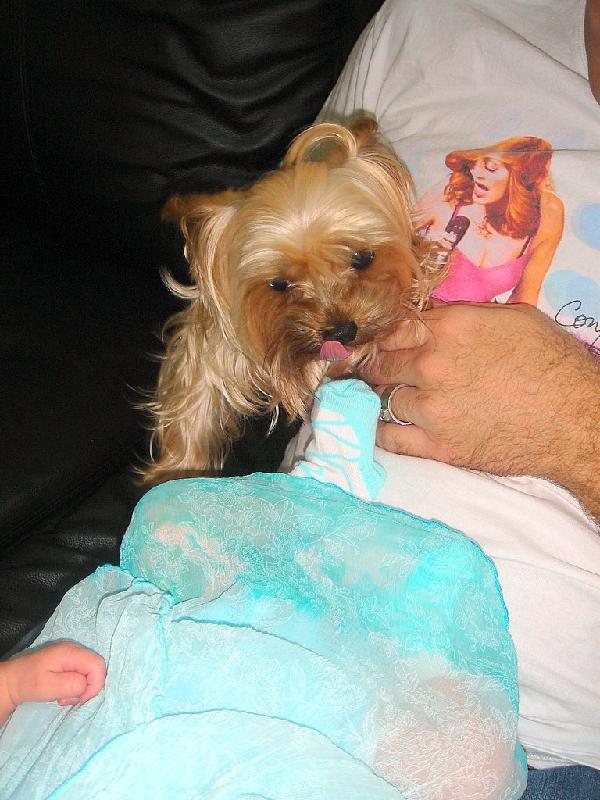 I love my best friend and sister, Carrigan!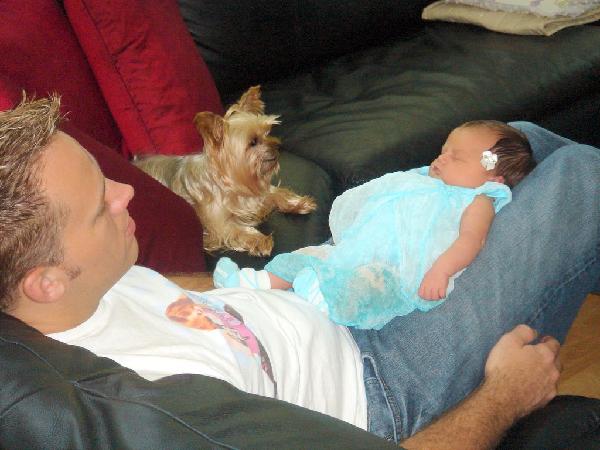 My new pal!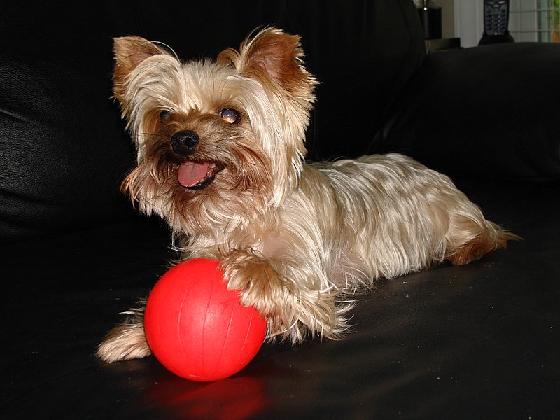 Kitty our first love (besides each other)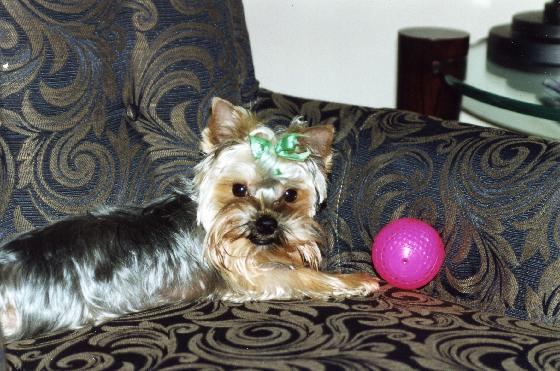 Kitty loves posing for pictures and playing soccer!
Kitty is a Yorkshire Terrier and the love of our lives. She will be 8 years old this July. She's extremely loving with children and adults but an absolute bitch with other dogs. She's a spoiled rotten diva who likes to pose for the camera and loves to plays soccer with her rubber ball. She is absolutely sure everything we've done in Carrigan's room is for her. We will love both her and Carrigan but it will be interesting to see how Kitty reacts!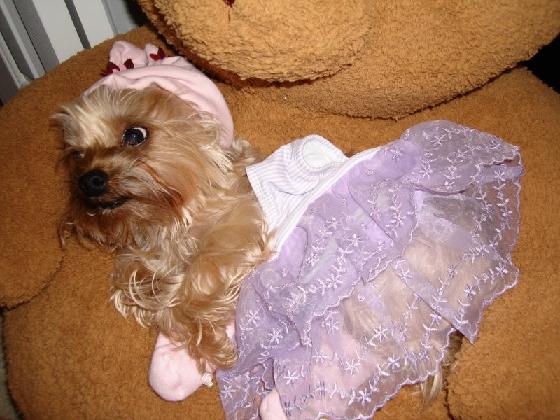 Kitty gets caught sneaking into Carrigan's clothes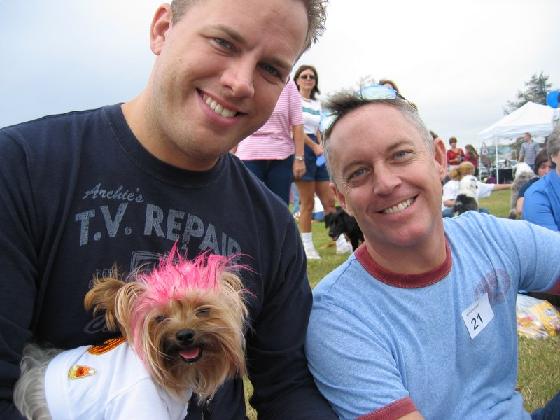 Kitty, Tommy and Jeff at Humane Society costume party 2003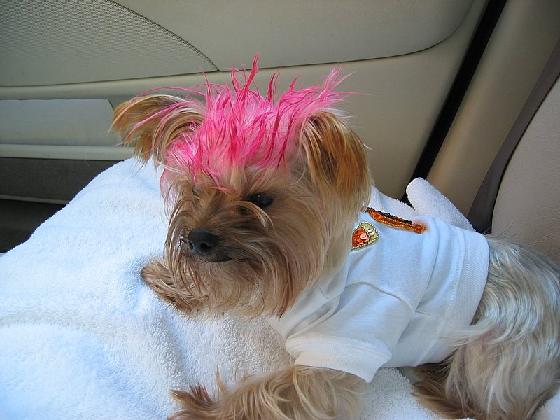 Kitty on the way to the costume party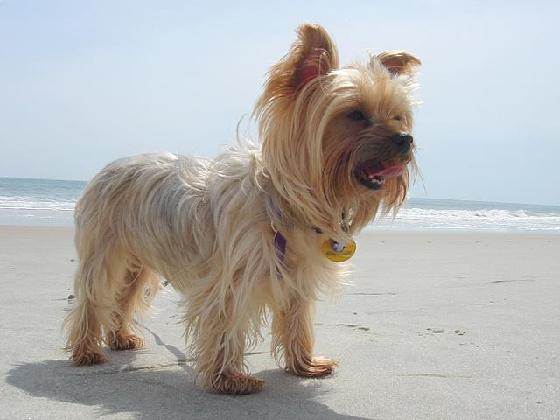 Kitty loves the beach!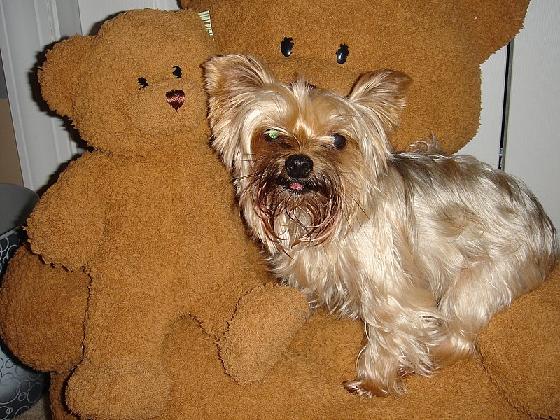 Kitty claiming Carrigan's teddy bear chair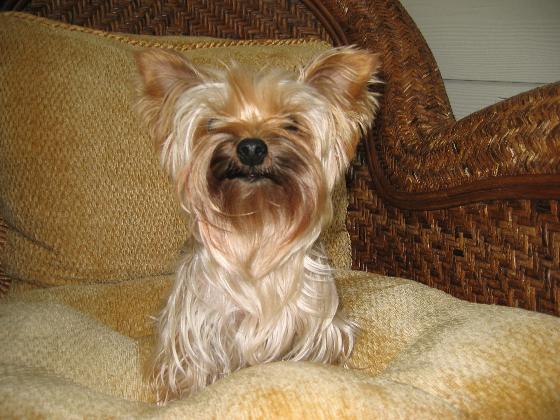 Kitty owning a chair on our screen porch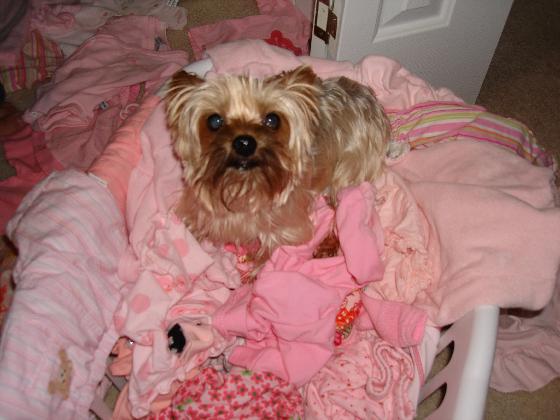 Kitty amongst Carrigan's laundry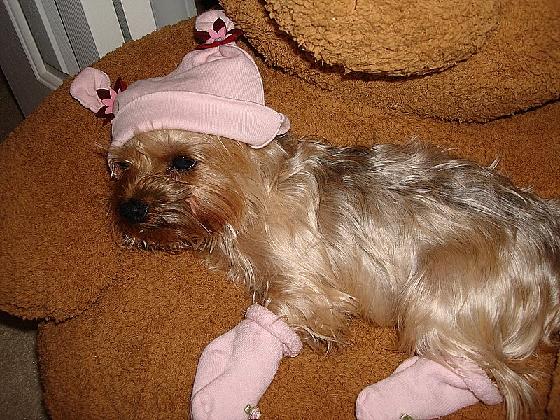 Kitty in Carrigan's booties and cap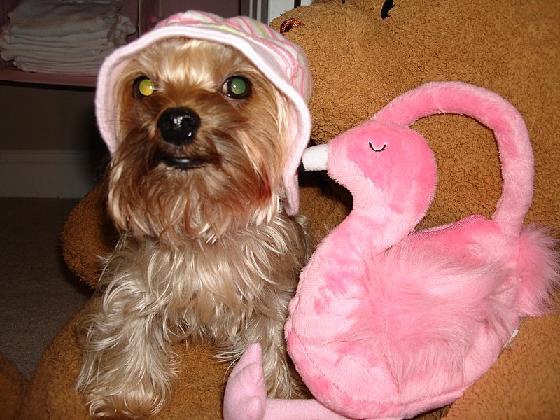 Carrigan's flamingo purse ("kissed" by Kitty's chew)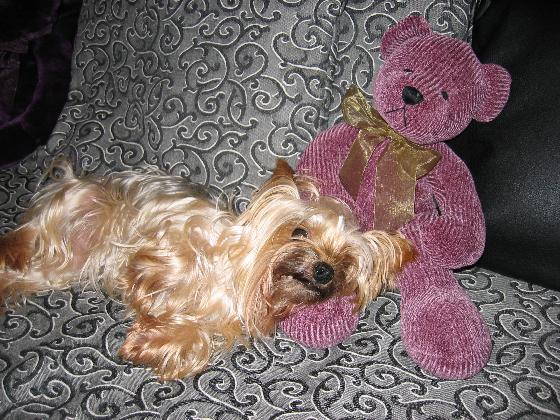 Waiting for Carrigan takes patience!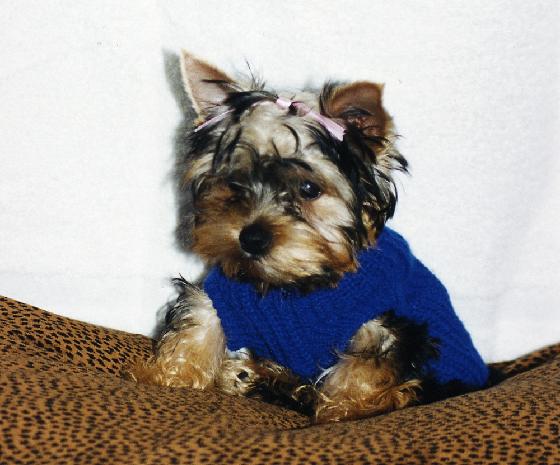 Nov 1998: Kitty joins our family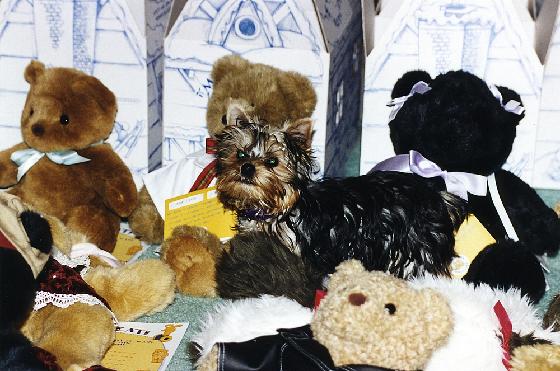 Dec 1998: Kitty among the Build-A-Bear toys we prepare to send to Jeff's family in Utah