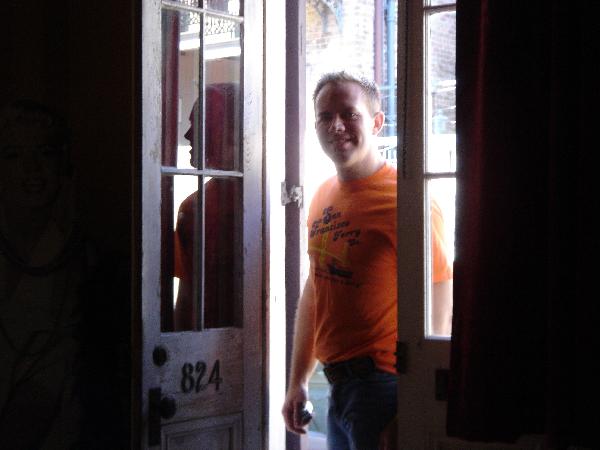 Tommy at front door in New Orleans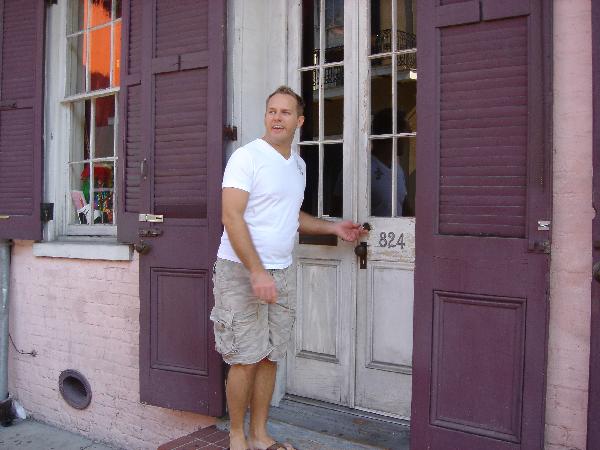 Tommy at our Creole cottage, built around 1827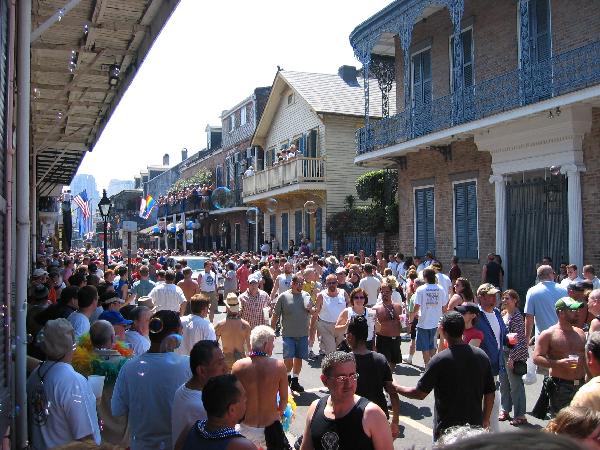 View from our stoop looking West on Bourbon Street during Southern Decadence 2004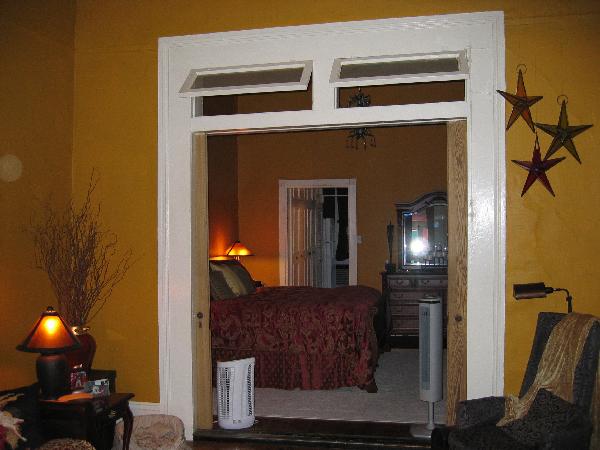 Creole cottages are usually "shotgun" style with no halls. This view from living room near front door, through bedroom into kitchen with a glimpse of window looking into back courtyard.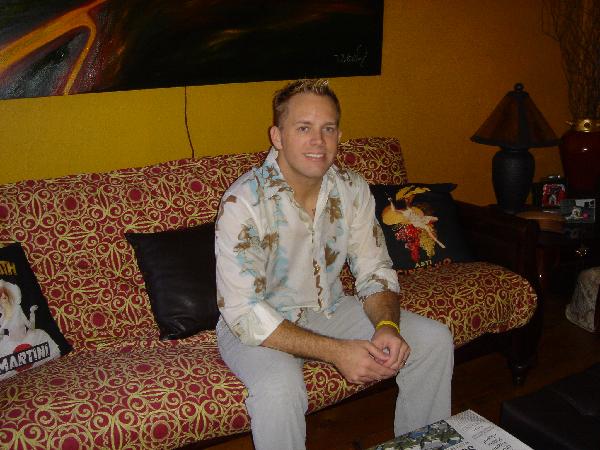 Tommy in cozy living room with pictures of Kitty on table to right.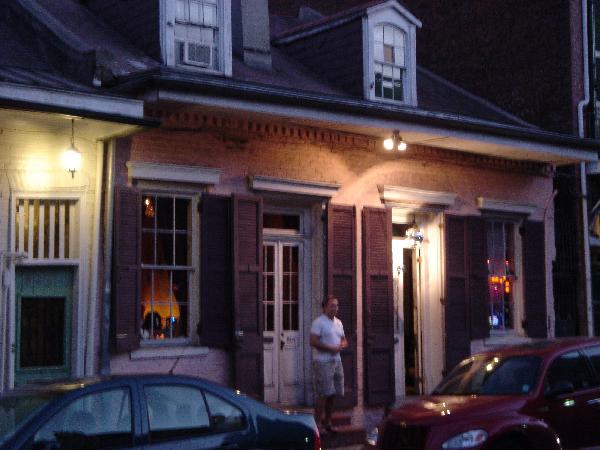 Watching Bourbon Street from the stoop is great (sometimes bizarre) entertainment. We create displays in our windows for whatever occasion. Mark next door had a mirror ball going in his doorway Halloween 2005.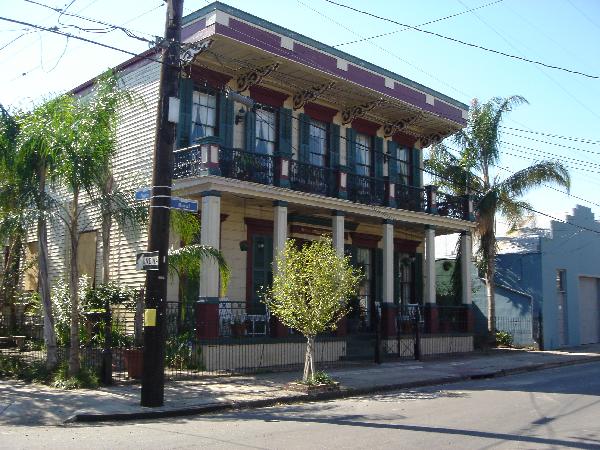 Our friends Phillip and David's historic and beautiful guest house. Stay at the Royal Street Courtyard! See "Registry/Links" to make a reservation with them.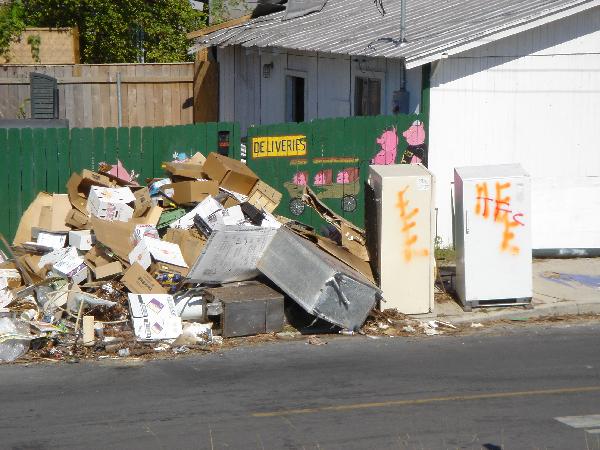 Then came Katrina...Days without power meant food and refrigerators had to be dumped, even where there was no floodwater.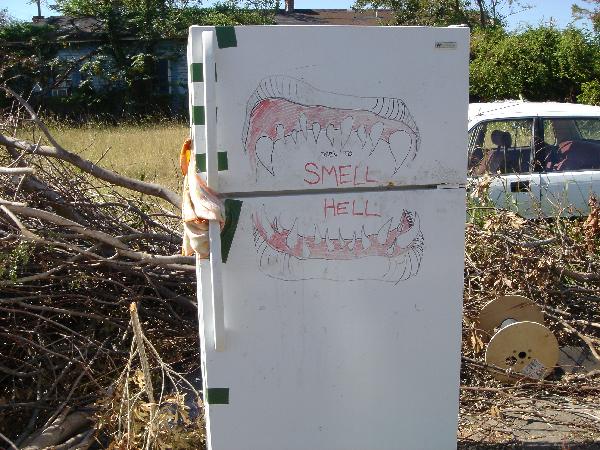 Hundreds of refrigerators full of rotten food were dumped on sidewalks since New Orleans had no power for days.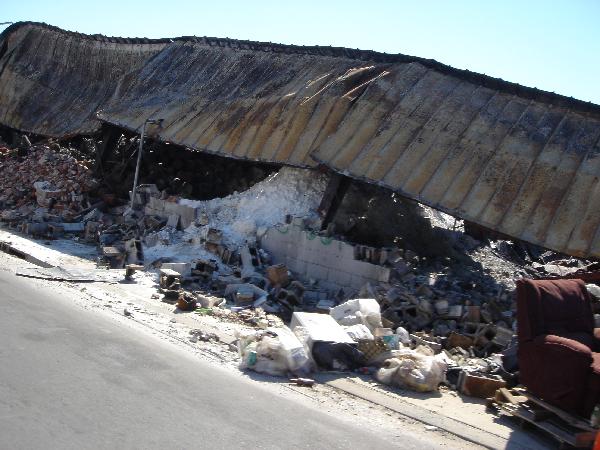 Huge warehouse fire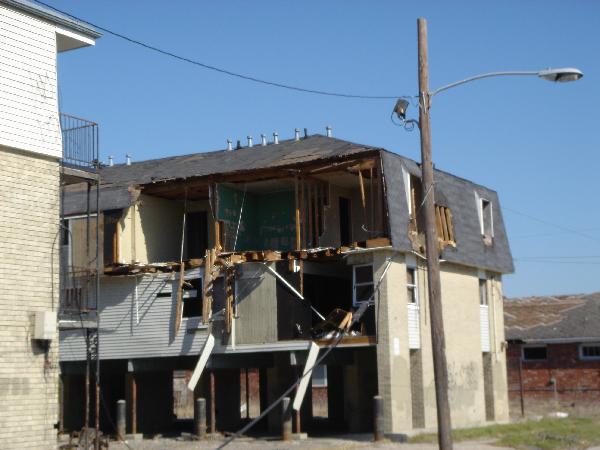 Katrina caused a lot of building damage, not just the floodwater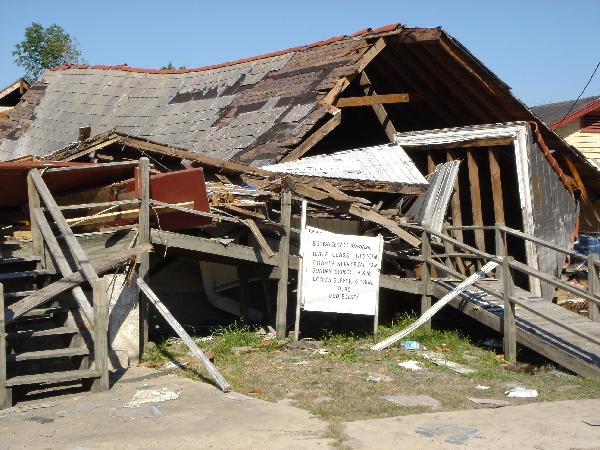 No church this Sunday. This neighborhood still has no power, months following Katrina.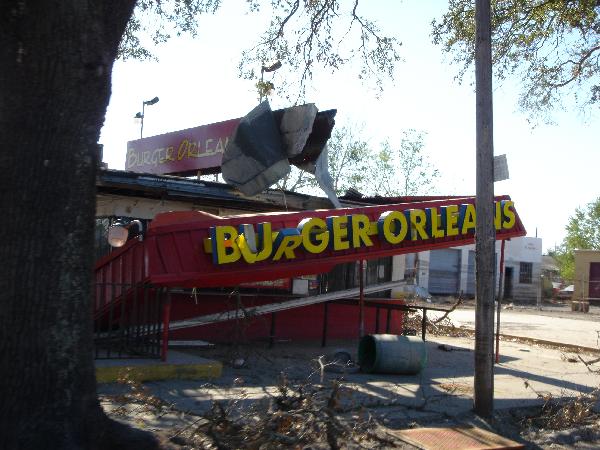 Look at white building in back. You can see floodwater level was about six feet high here.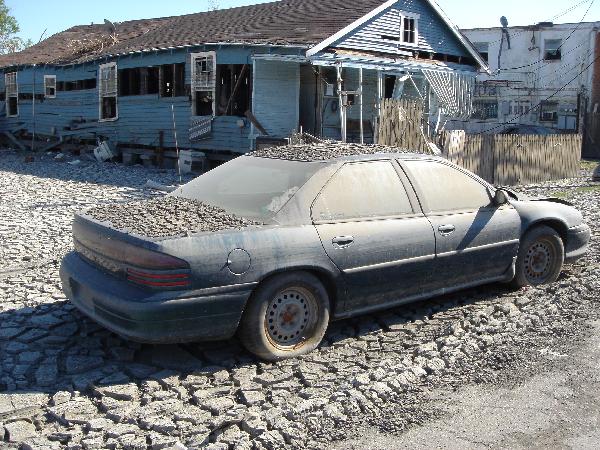 When floodwater drained, only gray, dry silt was left, like surface of the moon. You can see floodwater was about 10-12 feet here.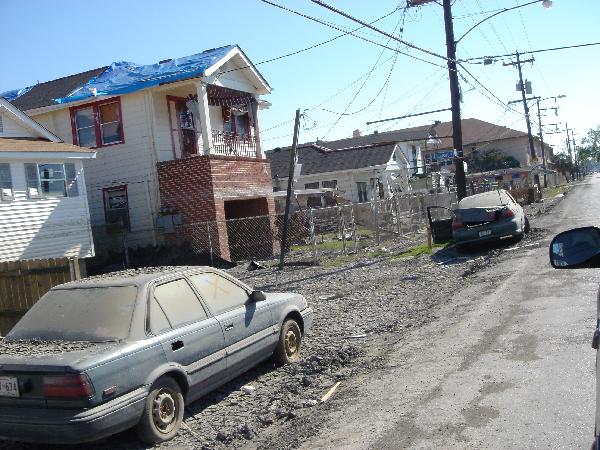 High floodwater marks clearly seen on buildings. Miles of devastation.