Tommy has started a new website venue to sell my original works of art. "I have discovered a company that prints high-quality heavy stock matte-finish giclee prints from three of my original oil paintings. I can now sell limited edition prints at a reasonable price! Please check out the site and let people know who may be looking for custom original art pieces."
For mature viewers - send email to tbstarling@aol.com and Tommy will send you the link


www.familyequality.org
We also support the Family Equality Council. Tommy is proud to have joined their national Board of Directors. Family Equality Council provides advocacy, education and support for families like the one we are building. They are vigilant in the fight to ensure that our families are included, protected and celebrated. They need your help, and we hope you will join them in their efforts.

Read Family Equality's blog by clicking the Family Equality graphic below!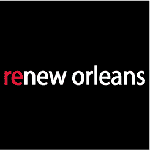 www.reneworleans.net

RENEW ORLEANS is a simple concept for a complicated time - solidarity, a commitment to hope and a public affirmation of the past, present and future of New Orleans, the city Tommy and Jeff love to call home several times a year. Our Creole cottage on Bourbon Street in the French Quarter, remarkably, sustained no damage. We are fortunate. Thousands of others, the wonderful people who are the heart and soul of New Orleans, were not. Television cannot adequately portray the miles of devastation and the look of despair in the eyes of those who lost everything. See our pictures. Buy a t-shirt and contribute directly to the New Orleans Musician's Hurricane Relief Fund. Wear the shirt and personally broadcast a statement - New Orleans will be rebuilt and faith will be restored. There can't be any future for New Orleans without music, and we wanted to share this with our family and friends, one small step towards bringing it back. renew orleans. Now. All profits will go directly to the New Orleans Musicians Hurricane Relief Fund.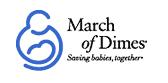 www.marchofdimes.com

Every day 1 in 8 babies born in the U.S. arrives too soon. Premature birth can happen to anyone, and no one knows why. It is a serious, common and costly problem. The March of Dimes is leading the campaign to reduce premature birth by supporting research and by educating the public and health care providers. Jeff and Tommy have been big supporters of the March of Dimes for many years. Jeff serves on the Board of Directors of the Horry County March of Dimes. See their web site by clicking here...and please contribute to the March of Dimes!



www.hrc.org
Jeff and Tommy support the Human Rights Campaign or HRC. We believe families like ours deserve the exact same legal recognition, benefits and status = equal to those of every other married couple in the United States.
We pray that our nation and the companies we work for will become enlightened by our journey and that they take action to ensure the same benefits, status and real values are available for all families.
The Human Rights Campaign envisions an America where gay, lesbian, bisexual and transgender people are ensured of their basic equal rights, and can be open, honest and safe at home, at work and in the community. HRC has close to 600,000 members — all committed to making this vision of equality a reality.
www.growinggenerations.com
We would not be having a baby if we had not found Growing Generations. Living in South Carolina as we do, two daddies having a baby presents many, many challenges. Growing Generations in Los Angeles has been our guide with surrogate and egg donor selection along with great legal and medical provider selection support. Thank you GG!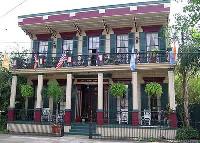 New Orleans - Royal Street Courtyard
Our good friends in New Orleans, Phillip and David, own the Royal Street Courtyard guesthouse. It sustained little damage from Katrina (thank God) and they are open for business! You're greeted with stately columns and regal galleries. Inside, the charm of antebellum New Orleans surrounds you. This grand Greek Revival house of the 1850's exudes both the elegance and decadence of old Creole Louisiana. With soaring 14-foot ceilings and intricate, hand-crafted cypress trim, your room is a respite from the bustle of the street. Some feature 4-poster king beds, others queen and full sized beds. All have private baths. An intimate courtyard invites you to relax in our soothing spa surrounded by tropical greenery and yet you're close to the action. Just six blocks from the French Quarter, a 15 minute stroll to the non-stop energy of Bourbon Street. Fine restaurants, famous jazz clubs and sidewalk cafes are literally a short walk from our front door. Royal Street Courtyard, where you're at home in New Orleans.